Kreya 1.11 is out now! This release prioritises enhancing the user experience. New users are now provided with a tour to familiarise themselves with Kreya on their first launch. The UI components, including buttons, have been improved to boost usability. The welcome screen has been completely redesigned and now includes quick links and tips. Moreover, quick action hints have been added when no tab is open. It is now possible to purge user variables, and an option to duplicate importers has been added. Additionally, this release includes numerous bug fixes.
Tour​
When launching Kreya for the first time, new users are provided with a tour to become familiar with the essential views and actions. If you've already got experience using Kreya but would like to take the tour anyway, you can access it from the Help > Start tour menu. You may discover some interesting features that were previously unknown to you.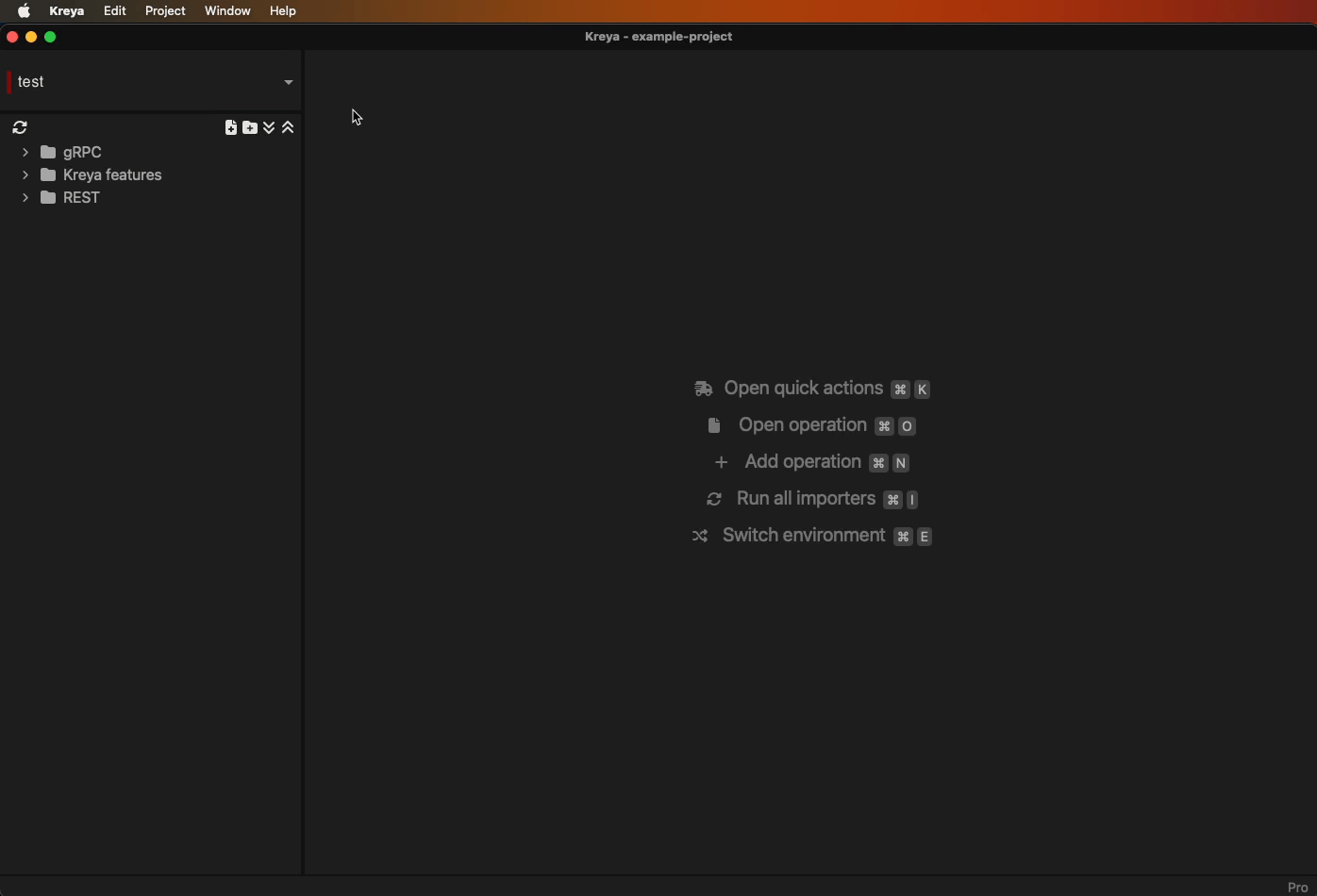 UI components​
As you may have noticed during the launch of Kreya, the UI components have changed slightly. We are using the current Angular Material components and really like them as they look really smooth.
Welcome screen​
Another change you may have noticed is the look of the welcome screen. It now includes quick links to the documentation, GitHub to open an issue and to upgrade to a paid plan. It also shows some useful tips you might not know about Kreya.
Quick action hints​
If you close all open tabs, you will see some useful keyboard shortcuts. Try them out, especially the shortcut for the quick action overlay (⌘ + K or Ctrl + K) is very useful in different views.
Purge of user variables​
In Kreya's settings, the cache of the user variables can now be cleared. Important: Clearing the cache will affect all your Kreya projects!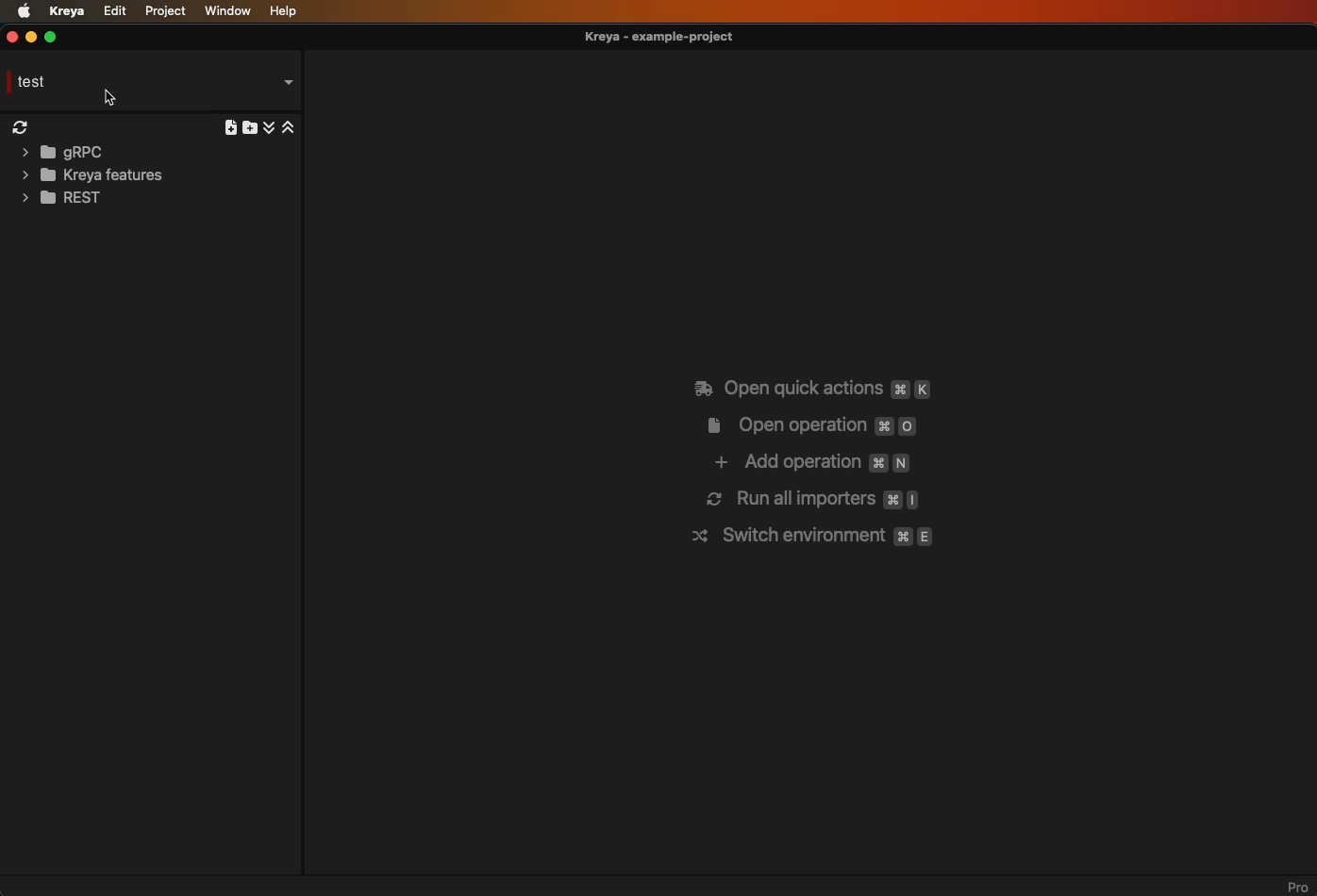 Duplicate importers​
A small but useful feature is the ability to duplicate importers.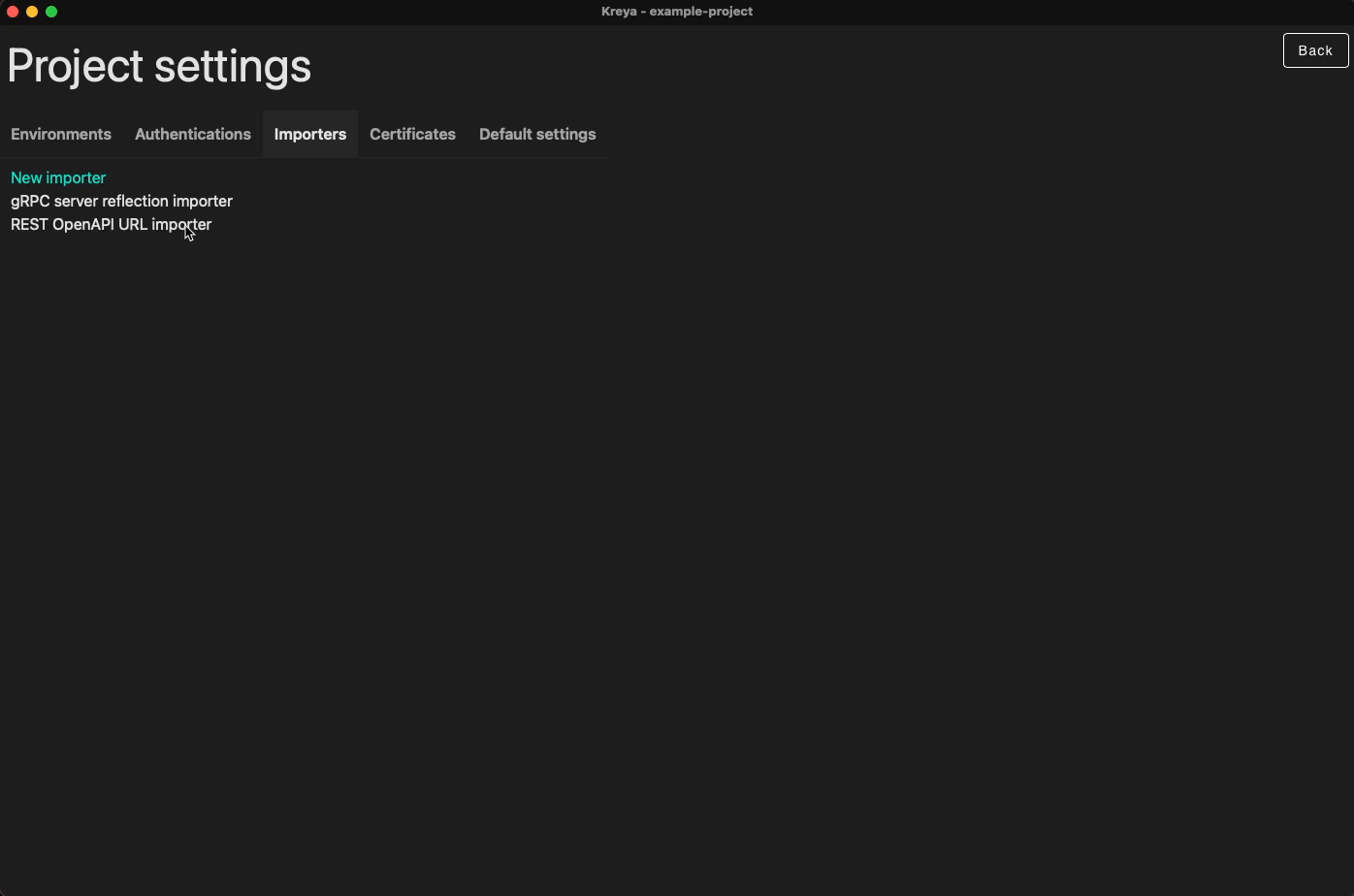 Bug fixes​
Several bugs have been resolved in this release. For instance, the folder renaming and operations have been optimised. The complete list of the bug fixes is available in the release notes.
Please do not hesitate to report bugs or suggest enhancements you may come across. You can contact us at [email protected] for any further information or feedback.
Have a nice day! ✌️